你好!You are the visiter number: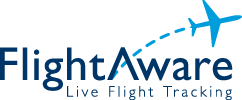 ADS-B base 'how to' video: ADS-B Video
My ADS-B Flightaware statistics
OPi monitor Monitoring ARM (requires local connection)
24 framesitos Selection of 24 own pictures
per sempre Ovidi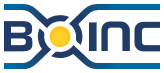 Universe@home tasks my Boinc tasks for this project (password?)
Universe@home free-dc Boinc statistics for this project (password?)
www links
Ubuntu open source software operating system
Armbian Linux for ARM development boards
Orange Pi zero plus 2 hosting this site web
Chinese course, level HSK 1
我爱爸爸和妈妈
My PhD Thesis:

orcid.org/0000-0002-2812-9258
Dr. Strangelove or: How I Learned to Stop Worrying and Love the Bomb (1964)

Blogspot Personal blog with my paintings
Featured Flickr picture
Europen Flight simulator
About this page
This is a placeholder page installed by the Ubuntu release of the Lighttpd server package.
This computer has installed the Ubuntu operating system, but it has nothing to do with the Ubuntu Project. Please do not contact the Ubuntu Project about it.
If you find a bug in this Lighttpd package, or in Lighttpd itself, please file a bug report on it. Instructions on doing this, and the list of known bugs of this package, can be found in the Ubuntu Bug Tracking System.